Welcome to KINOKUNIYA
Feasts of choice seafood. Four types of outdoor baths to heal you in body and heart.
The hospitality of a small inn with only seven rooms.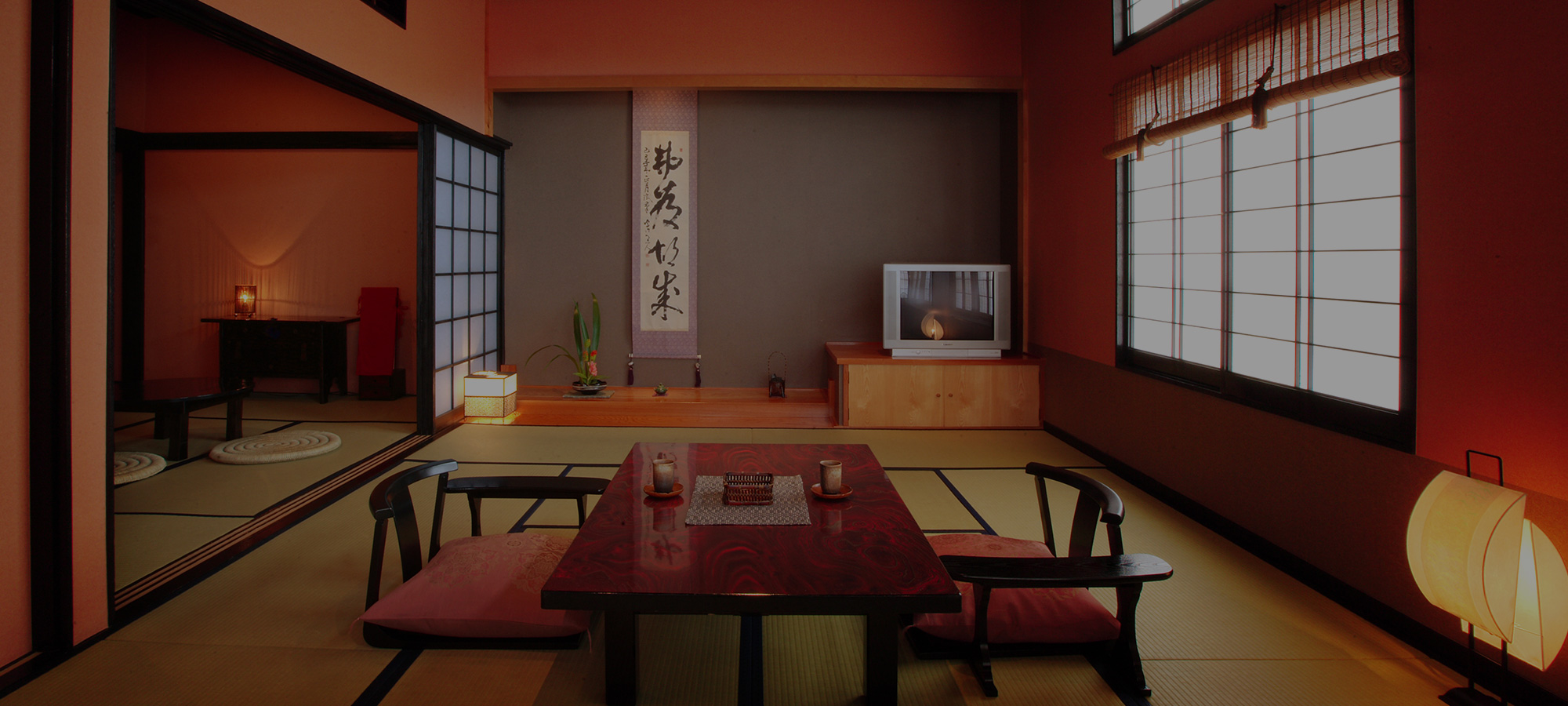 Rooms
Our guest rooms are not gorgeous, but they are spaciously designed to accommodate families,
and we prepare the rooms so that you can spend some pleasant time in the relaxing facilities of a Japanese style inn.
We invite you to get away from your normal life, take a vacation with tatami mats and spend some time with your companions and family.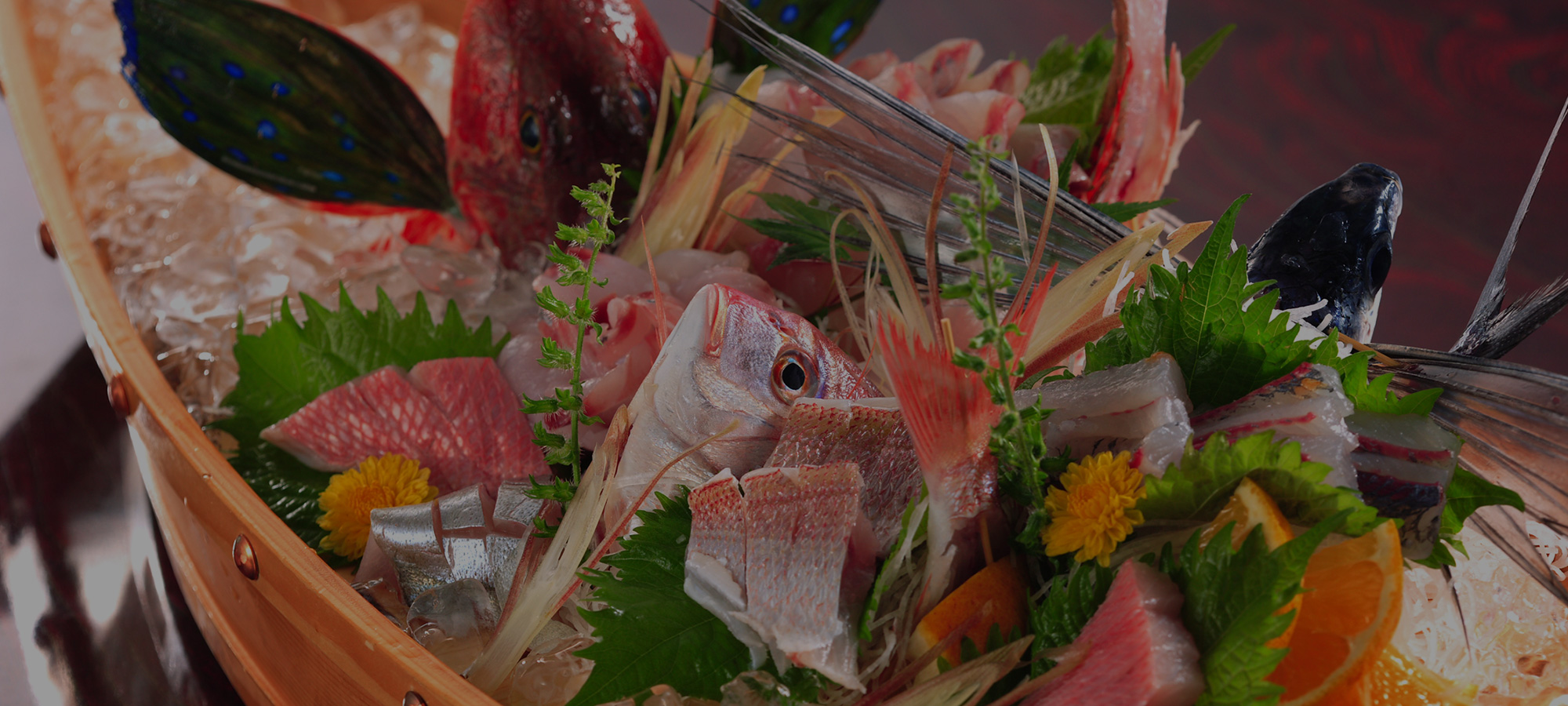 Cuisine
Lots of seafood, freshly caught just off the coast, is landed daily. The owners of Kinokuniya themselves, who possess bidding rights at the fishing port,
make their way to the port every single morning, and bid on select ingredients from among the ample supply of seafood.
Please enjoy our cuisine made from ample amounts of outstandingly fresh seafood acquired even before it went on the market.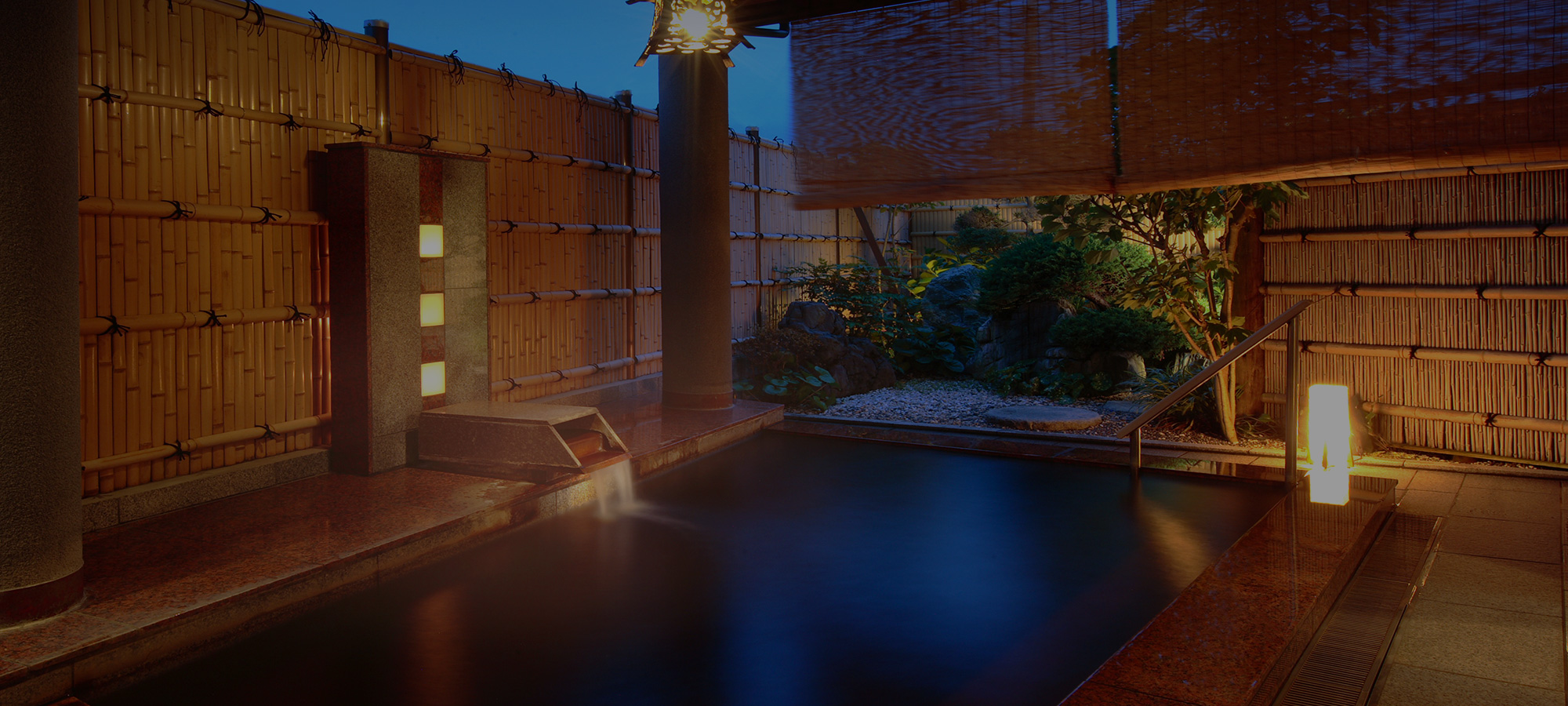 Onsen
Our four types of outdoor baths, each with their own unique flavor, will heal you in body and soul.
The natural Awa hot spring water bubbles up from 600 meters underground, and you will be able to tell the difference when you get in the tub.
It is a high quality spring, and it is highly praised for its skin beautifying properties.
Overview
About
We are a small inn with a total of seven rooms, so you can bring your children with peace of mind. Dinners are overflowing with the bounty of the sea, and you can enjoy in your room with room service. Spend some time healing yourself by soaking in a natural reddish brown hot spring.
Credit Card
Visa / MasterCard / UnionPay
Access
Tokyo Station (Yaesu South Gate) → Highway Oasis Furari
*We are able to come pick you up from Highway Oasis Furari and bring you to the inn (Only after 14:30, requires prior reservation)