Take a bath in a hot spring
Kinokuniya Honkan "Hanare Tachibana" NEWOPEN
Saturday, August 7, 2021
We are pleased to announce the opening of a new guest room in the Kinokuniya main building.
「Hanare Tachibana」
CONCEPT
---
A completely private getaway where you can fully enjoy your travel time with the feeling of a separate pavilion A private open-air bath with sunlight streaming through the trees, an Estonian barrel sauna, and a water bath. The water bath uses skin-friendly natural water drawn from a deep well on the property dating back to the Edo period. Breakfast and dinner are served in private dining room. Seasonal sunken hearth Kaiseki meals is cooked in front of you by our dedicated staff
Once you pass through the elegant entrance reminiscent of a Kyoto machiya, you will find yourself in a special private residence space prepared exclusively for our guests. This is a completely private home, away from home where you can enjoy your time undisturbed, as if you were living in your own home. Please spend your travel time as you wish with your loved ones and family.
The rooms are partitioned into a living room, bedroom, and dining room, and laid out so that they can be used as private rooms. The outdoor bath area is connected to the bedroom and includes a private open-air bath, an authentic Estonian barrel sauna, and a water bath.
The luxurious sauna is a great place to relax and take a break from your work life, or to enjoy a multi-use relaxation as you wish.
(Barrel Sauna)
Barrel Sauna is a unique barrel-shaped sauna that is loved in Scandinavia, the kingdom of saunas, and is now attracting attention as a private sauna. Due to its unique shape, the barrel sauna has an excellent heat distribution and maintains the uniformity of the hot air. The barrel-shaped form is gentle to the eye, and the moderate space and rich wood aroma are relaxing and soothing.
(Meals)
s Both dinner and breakfast are served in the private dining room overlooking the tsuboniwa garden. For dinner, our dedicated staff will cook Irori-yaki in front of your eyes. Enjoy the appetizing aroma of freshly prepared dishes that are sure to stimulate your appetite and stimulate conversation.
---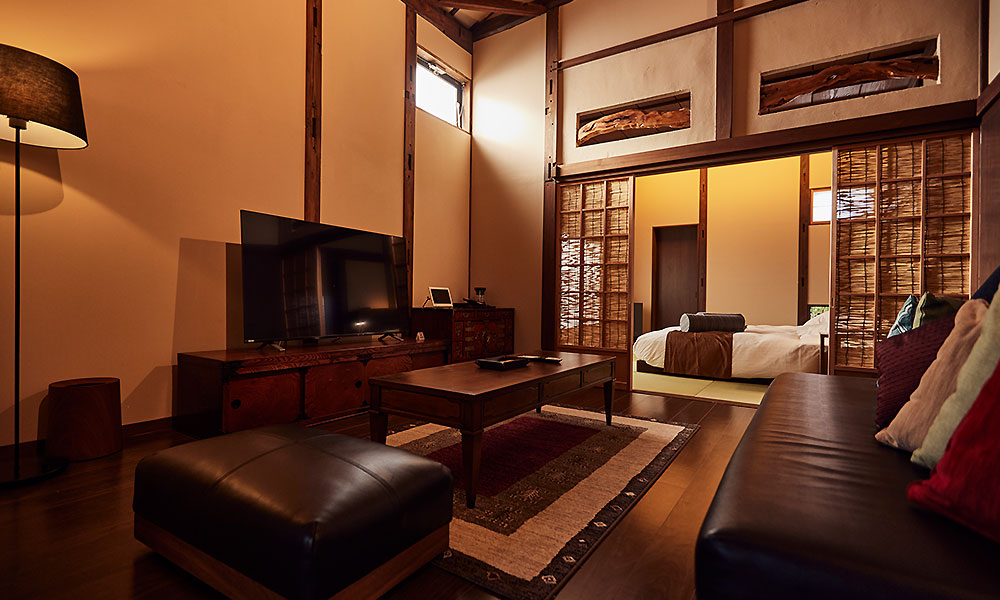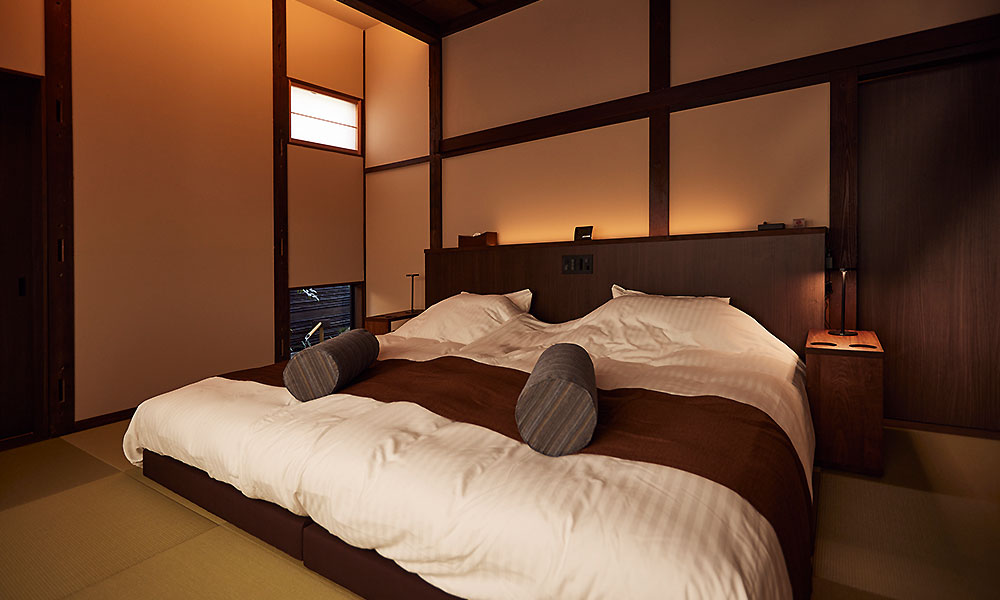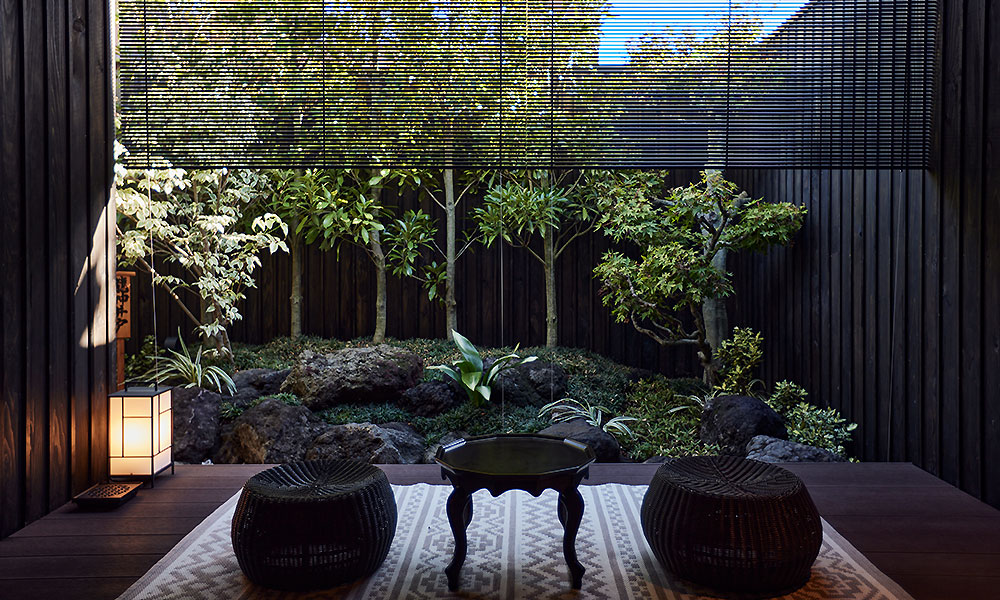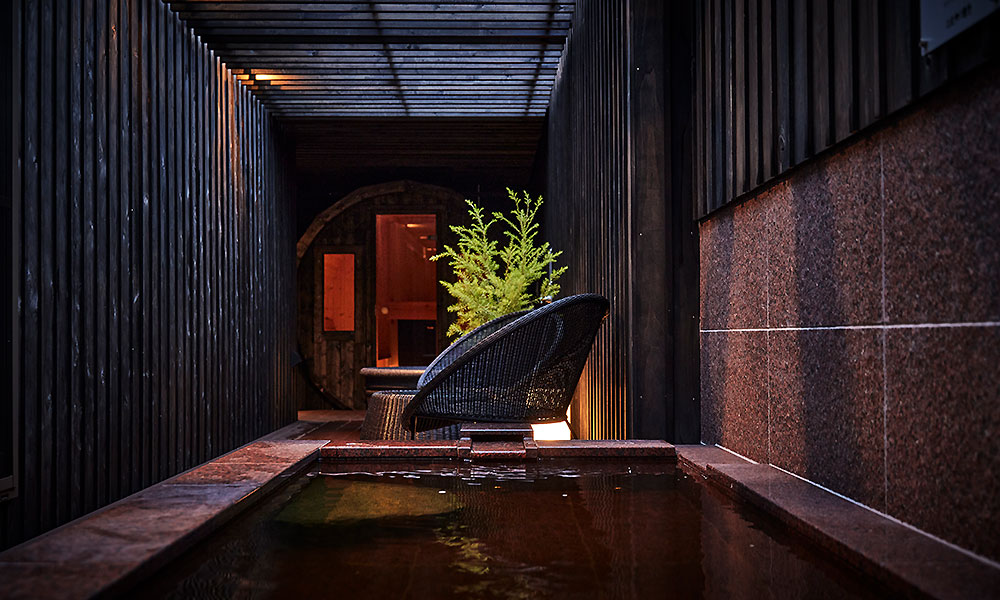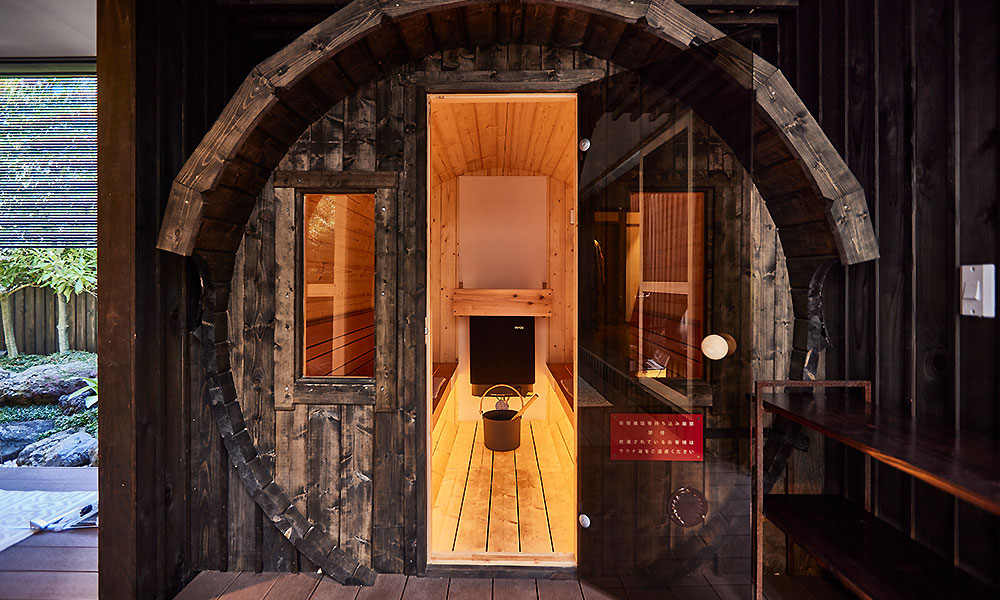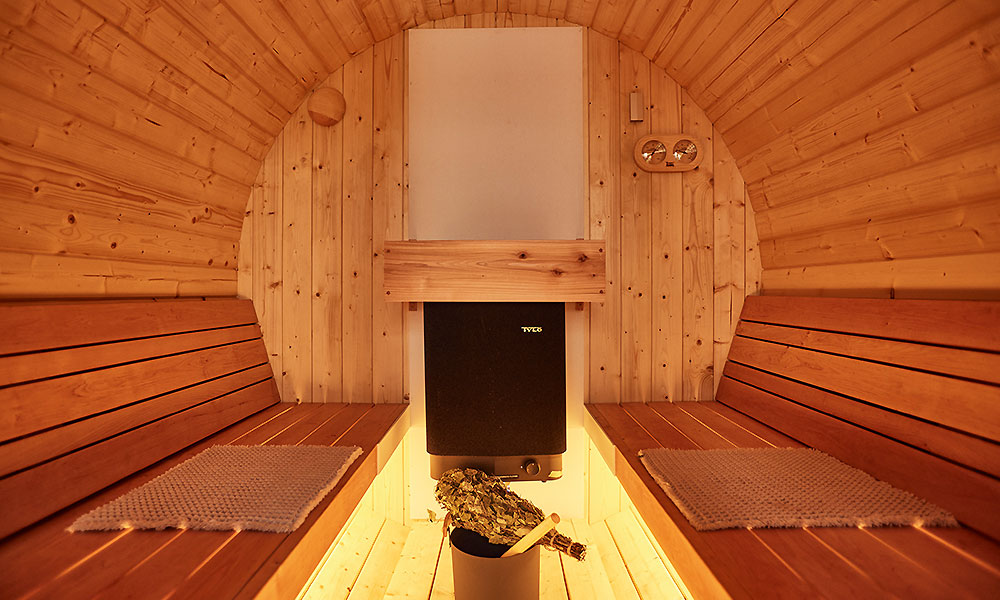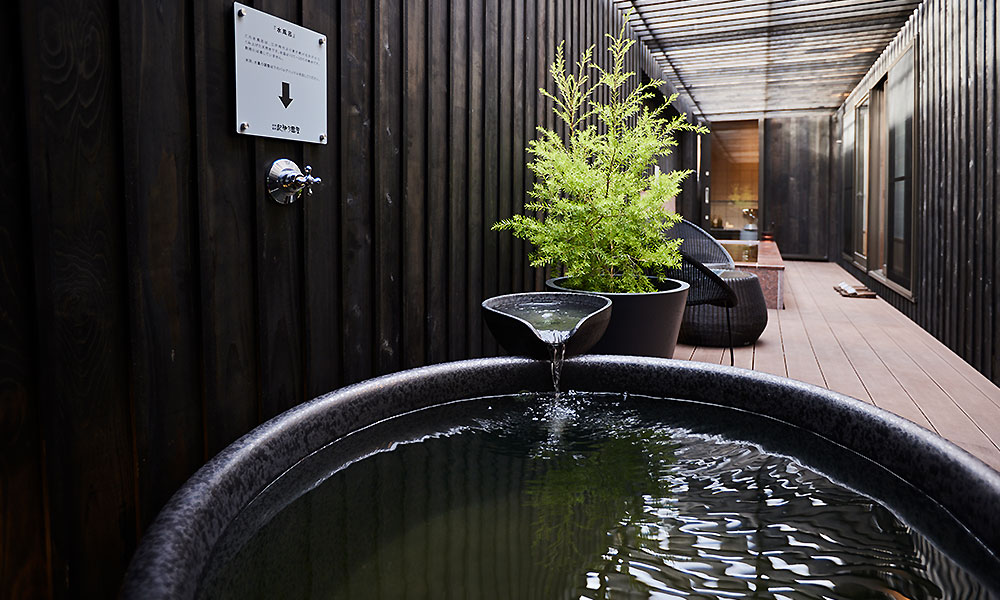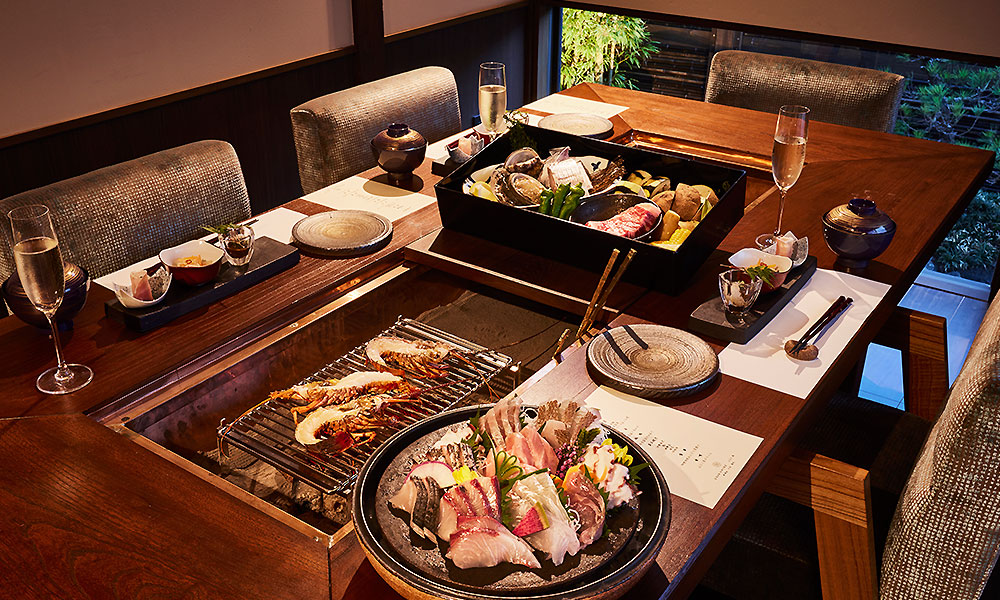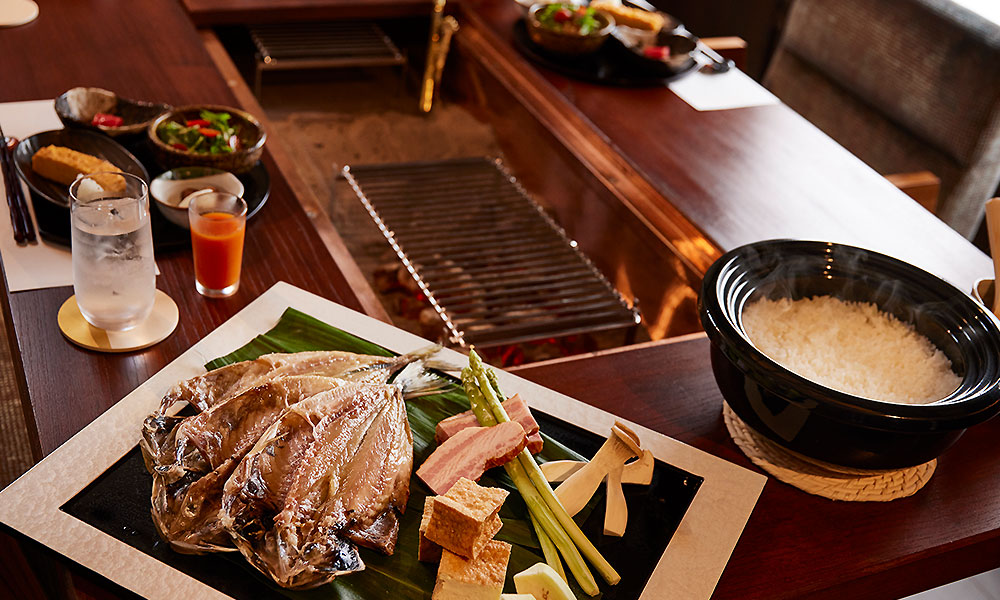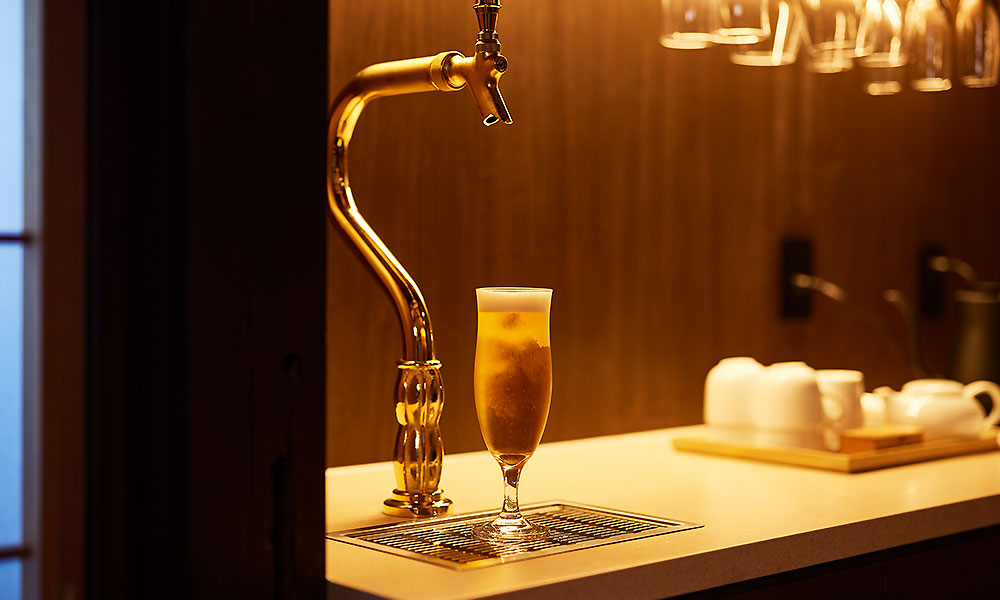 Basic Information
list of rooms
Entrance + living room + bedroom + dining room + powder room + shower booth +
Terrace (outdoor bath + water bath + barrel sauna + garden)
extent
130㎡
capacity
2-4 persons (children accepted)
Bathroom facilities
Exclusive outdoor bath (natural hot spring), indoor shower booth, water bath, barrel sauna
bedding
Twin beds, and extra futon
Place to eat
Breakfast and dinner in your room in the private dining room
About Smoking
No smoking indoors
check-in
3:00 p.m.-6:00 p.m. (Please consult with us if after 6:00 p.m.)
check-out
10:00 a.m.
fixtures
TV, refrigerator, toilet with bidet (heated toilet seat), Wifi
amenity
Towel, bath towel, toothbrush, hairbrush, hair band, cotton swab, cotton, shaver, samue, bathrobe